Nip It In The Bud - Immune Tincture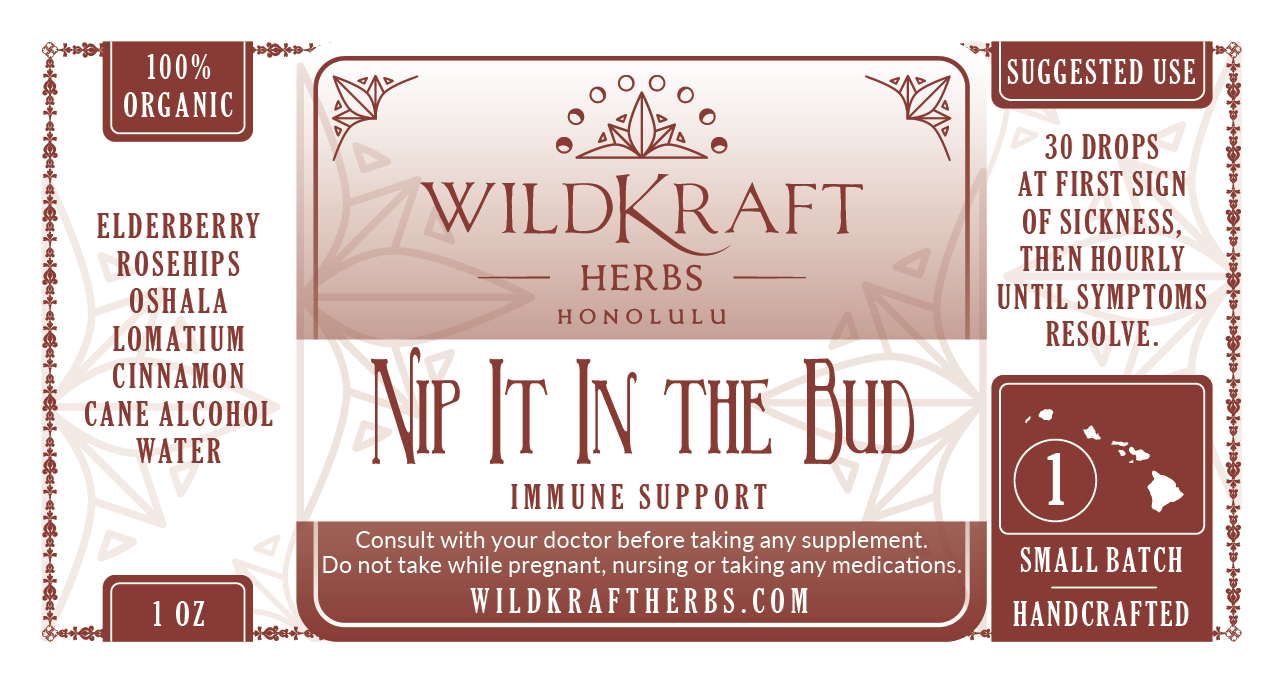 Nip It In The Bud - Immune Tincture
This little dynamo of a formula is the perfect travel companion to avoid getting sick or shortening the time you are sick. Take 1 dropper preemptively on the plane or whenever you are around sick people, up to 3 times a day.
Also take at the first sign of illness you notice in yourself. At the first sign of little tickle in your throat, chills or headache, take 1 dropper (30 drops) hourly until you are recovered.
Instructions for use: Take one dropper up to 3 times a day for prevention. Take one dropper hourly until well when sick.
Ingredients: Elderberry, Rosehips, Oshala, Lomatium, Cinnamon, Cane Alcohol, Water
Available in 1oz, 2oz or 4oz tincture
Do not take if pregnant, nursing or taking other medications.
**This statement has not been evaluated by the Food and Drug Administration. This product is not intended to diagnose, treat, cure, or prevent any disease. This is for informational purposes only
**RETURNS & REFUNDS
There are no returns or refunds. Please look at all of the ingredients before purchasing.